Last year, the first of three reports issued as part of the IPCC's Sixth Assessment Report, announced a code red for humanity and warned that human activity is changing the climate in unprecedented ways: increasingly extreme heatwaves, droughts and flooding, an increase in tropical cyclones and loss of Arctic Sea ice.
With the IPCC's second report assessing climate change impacts, adaptation and vulnerability being released today, we look at how CLS has been using space to monitor the planet and provide innovative solutions to adapt to, and mitigate the risks of, climate change.
CLS, a major player for the climate
The mean sea level rise calculated by experts at CLS, in partnership with CNES and LEGOS, from altimetry satellites represents a key, irrefutable indicator of global warming. This is because heat that accumulates in the oceans dilates the water, resulting in higher sea level. Melting mountain glaciers and the loss of ice mass in Greenland and Antarctica are another cause of the current rise in sea level.
For over 30 years, experts at CLS have been calculating the MSL, a measurement used by the IPCC in their reports on climate change.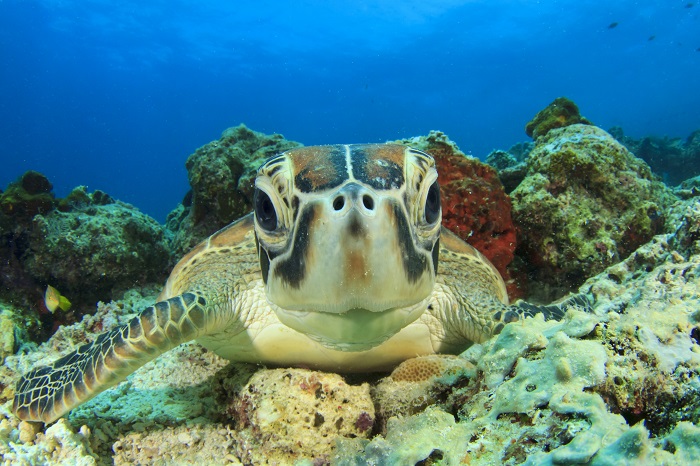 Protecting biodiversity with an IoT dedicated to the environment
Launched in the 80's, the Argos satellite system is probably the first space IoT dedicated to the environment. Since then, 200,000 animals have been tracked with argos and, as scientists themselves have attested, helped revolutionize our knowledge in terms of animal migrations.
With the planet heading towards the sixth mass extinction at an alarming rate, protecting biodiversity remains one of CLS' core values which is why, in 2018, CLS created its subsidiary Kinéis with one mission: transform the Argos system.
Using CLS' 40+ years of experience, Kinéis will begin launching a unique constellation in 2023 capable of tracking hundreds of thousands of animals each month (compared with the 8,000 today) in near real-time. A constellation that will help better understand wildlife so that we can better protect them.
Managing extreme events from Space
Extreme heatwaves, droughts and flooding are becoming increasingly common with devastating impacts on human lives, their homes, forests and biodiversity. Space can help mitigate impacts by anticipating and monitoring extreme events.
Forecasting danger
The Copernicus Emergency Management service, composed of a mapping component and early warning component, has been operational since 2012 and provides all actors involved in the management of natural disasters, man-made emergency situations, and humanitarian crises with timely and accurate geo-spatial information derived from satellite remote sensing and completed by available in situ or open data sources.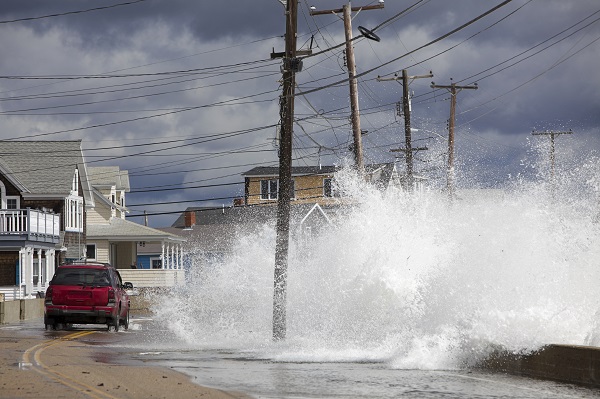 CLS recently lent its expertise to develop ECFAS, a European Coastal Flood Awareness System that will offer strategic information through continuous observations and forecasts for coastal floods meaning national and regional authorities can take necessary action before coastal flooding events take place and limit risks to human lives and infrastructures.
Two teams at CLS were involved in the project, one team used its expertise analyzing optical and radar imagery to support the calibration and validation of prediction models developed by the project partners and define the portrayal of information layers and mapping products. The second team developed a web portal to display and distribute all the key information to stakeholders within a number of hours.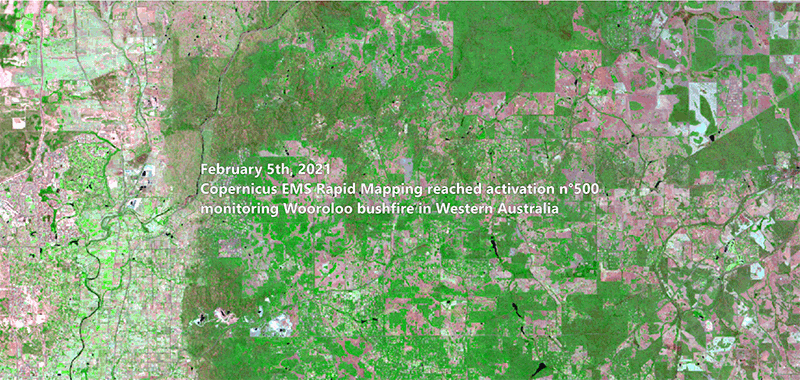 Emergency response
As part of the Copernicus Emergency Management Service's (CEMS) Rapid Mapping team, a dedicated team of around 10 people at CLS are available around the clock to process satellite images and provide a rapid assessment during emergency situations as well as a detailed assessment of the damage to assets and natural land cover.
CLS' satellite image analysis experts provide authorities and rescue teams on the ground with strategic information on the extent of fires, their evolution, and the severity of the impact.
Contact our Land Management experts
The eyes of a storm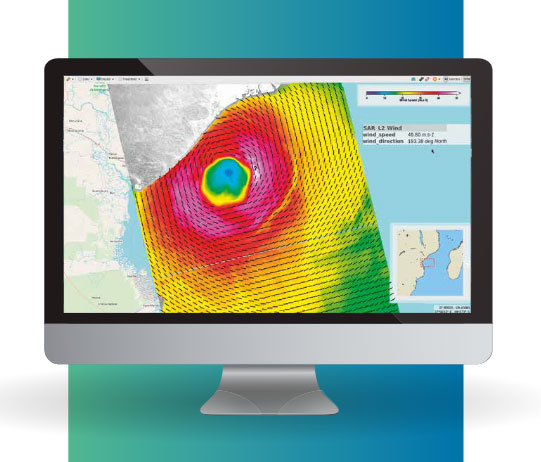 Since 2016 CLS along with IFREMER have been helping decision makers manage natural risks and help protect lives and infrastructure thanks to CYMS, a space-based solution capable of tracking cyclones and other storms along their path to measure winds and their structure at high-resolution.
The Cyclone Monitoring Service (CYMS) project, funded by ESA, is a cutting-edge solution for metocean applications & climate studies that unleashes the power of SAR imagery by providing unprecedented observations of storm events – information that is strategic in terms of:
Risk mitigation
Storm surge warnings
Climate Change studies
Maritime safety
Coastal resilience: using space to adapt to climate change
CLS and its partners recently led an ambitious project: the LittosSCOpe project.
By using satellites to identify impacted areas and assess the risk of marine submersion, the LittoSCOpe project developed a tool dedicated to coastal areas to help adapt to the effects of climate change.
This tool, in the form of a platform, defines permanent or temporary marine submersion zones. It provides data on land elevation and sea level and integrates socio-economic data and land use. Intended to be an easy-to-use decision support tool, the platform provides dynamic risk indicators as well as an estimate of the costs and damages caused by the submersion.