CLS group

Operating satellite systems and providing high value-added products and services
CLS, a subsidiary of CNES, ARDIAN & IFREMER, is a worldwide company and pioneer provider of monitoring and surveillance solutions for the Earth since 1986.
30 years growth
108 millions of euros turnover 2015
650 staff worldwide
Its mission is to deploy innovative space-based solutions to understand and protect our planet, and to manage its resources sustainably.
CLS employs 650 people, at its headquarters in Toulouse and in its 25 other sites around the world. The company works in six strategic areas of activity: sustainable fisheries management, environmental monitoring, maritime surveillance, fleet management, energy & mining, space & ground systems.
CLS process environmental data and positions, ocean and inland waters observations. In addition, CLS monitor land and sea activities by satellite.
Rapid growth in recent years has motivated the CLS Group to set itself ambitious objectives through the opening up of new markets.
12 million positions processed every day in 2016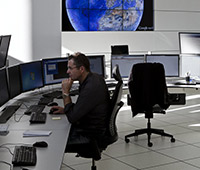 Expertise
Today, CLS has diversified and is currently active in six strategic sectors :
Sustainable management of fisheries
Environmental monitoring
Maritime safety & security
Energy and Mining
Fleet management
Space & Ground Segment
CLS is certified ISO 9001 : 2008
CLS confirms its global quality policy to become the satellite operator reference for its clients and the space agencies that enstrust CLS with its programs.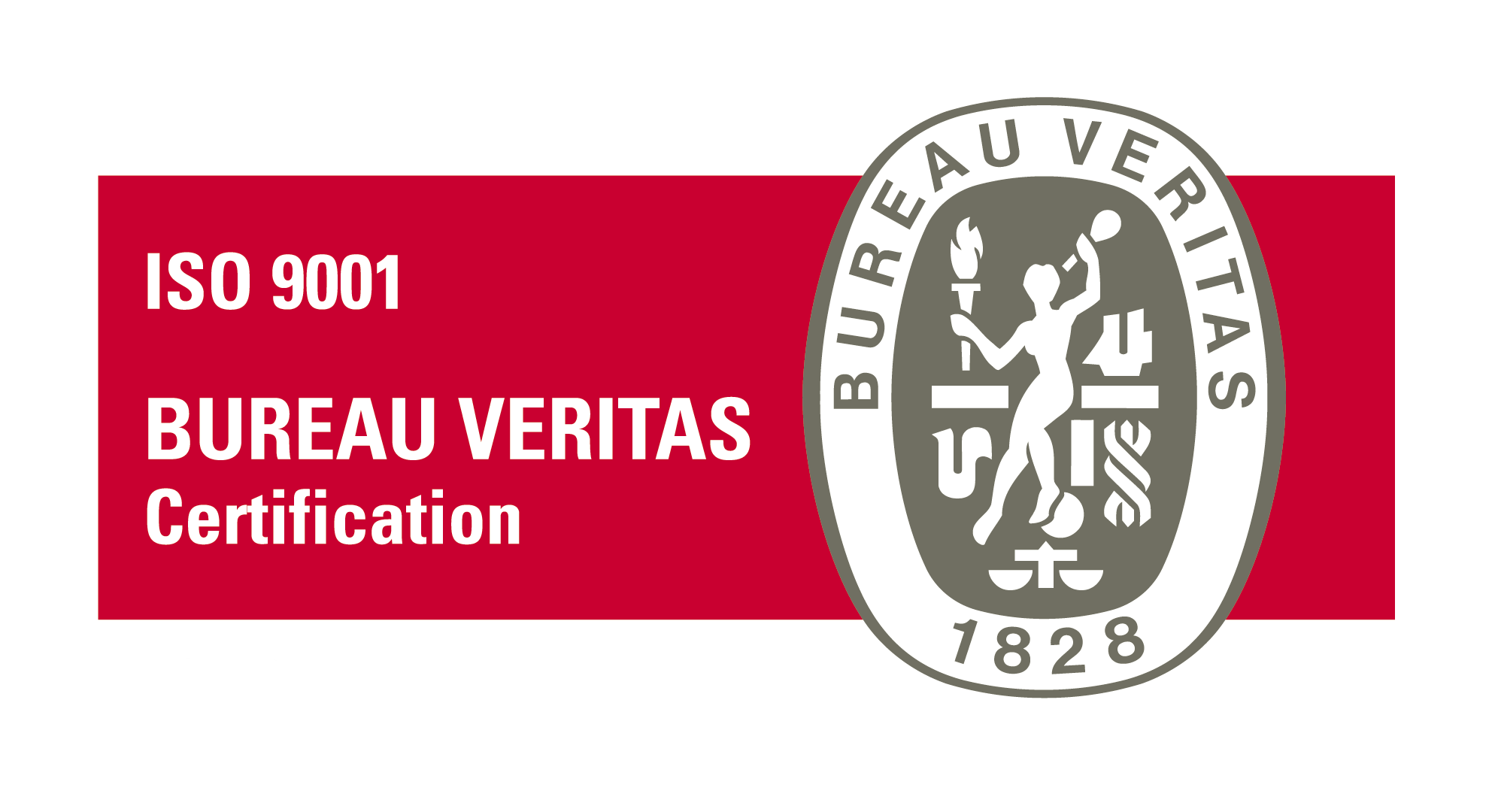 Breakdown of capital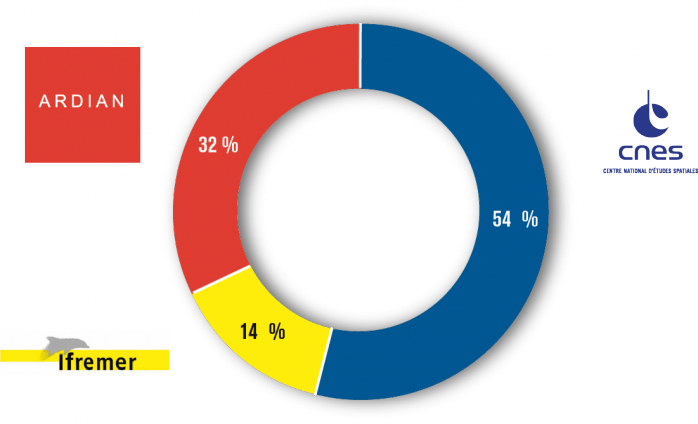 Turnover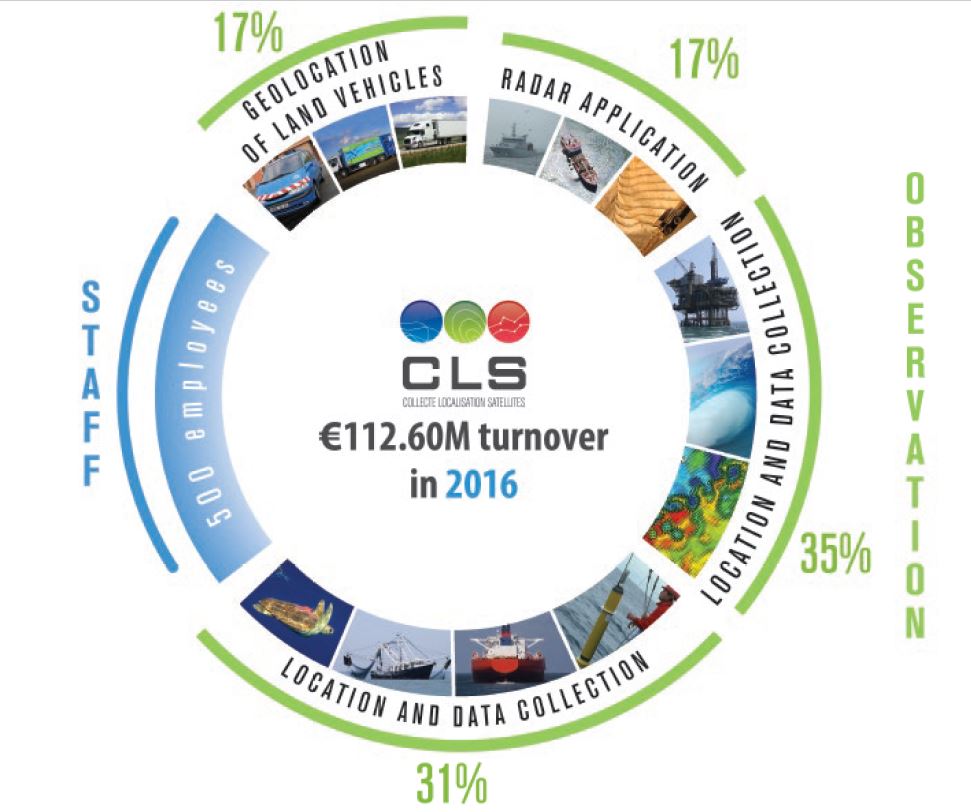 Worldwide presence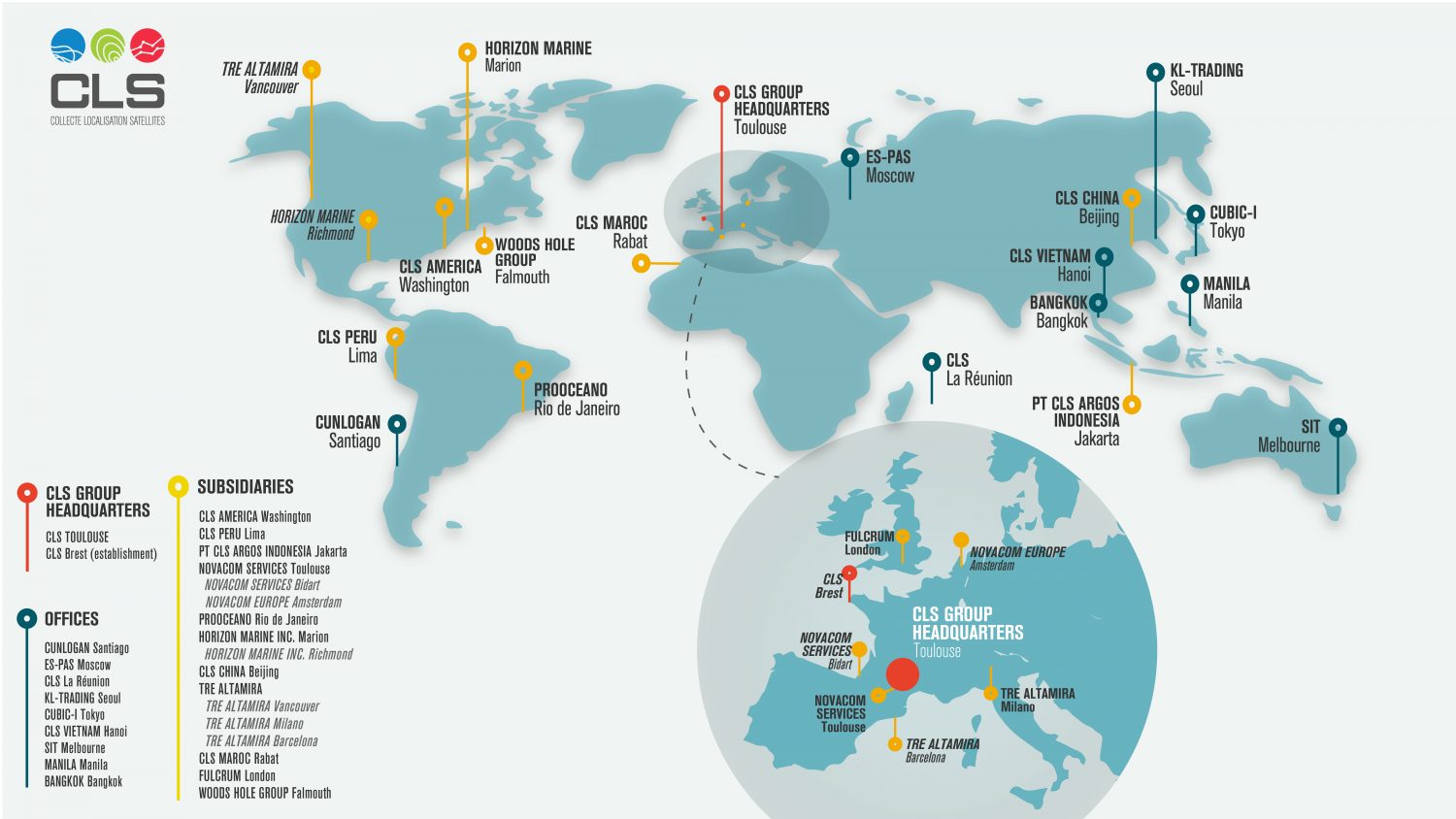 Governance
Supervisory Board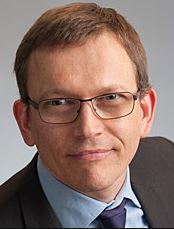 Antoine SEILLAN
CNES
President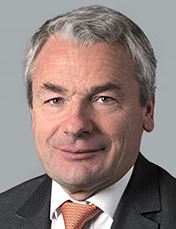 Dominique GAILLARD
ARDIAN
Vice President
Directory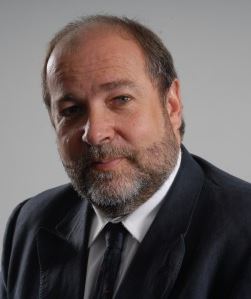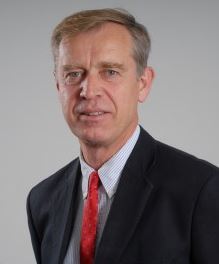 Antoine MONSAINGEON
Deputy General Director
Growth & Acquisition