CLS, satellite-services provider for environmental monitoring, sustainable management of fisheries, and maritime security, has developed a unique Wi-Fi, 4G, satellite-connected rugged tablet called THORIUM-X, making it possible to collect data, digitalize workflows, and send reports, logs and forms from remote locations anywhere on the globe in real-time. 
Introducing CLS THORIUM-X Tablet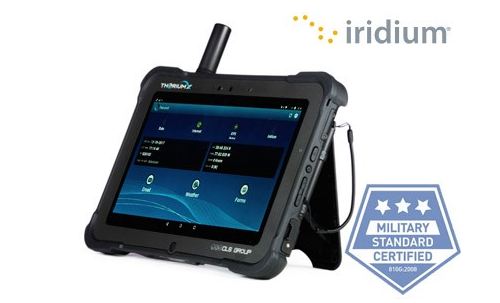 This  unique, Iridium-connected device is already being used for seafood traceability, environmental monitoring, disaster management, roadbooks, defense applications, shipping, logistics, and green fuel management.
Special offer
We are pleased to announce that any new customer for THORIUM-X in July and August 2019 will get a 30% discount on hardware, or 1-month free data service for existing customers.
More information and purchasing: www.thoriumxtablet.com
Use case
MTCC uses CLS Group's Thorium-X tablet to collect ship fuel consumption data to comply with IMO/MARPOL regulations. The data are then used to model ship emissions and verify thresholds.
MTCC Africa staff today handed over Thorium X tablet for ship fuel consumption data collection to crew of MV KOTA GADANG OF PIL (Pte) Ltd @Kenya_Ports @kmakenya @DiscoverJKUAT @IMOHQ @jkuatMsa pic.twitter.com/xTJlDNdhFI

— MTCC Africa (@mtcc_africa) 21 juin 2018