We're losing and destroying the foundations of our survival at an alarming rate. The UN's FAO notes that over 4.7 million hectares of forests are lost every year and, according to the WWF's 2020's Living Planet Index, biodiversity has decreased by 68% between 1970 and 2016. With these figures in mind, 2021's World Environment day will see the launch of the UN Decade on Ecosystem Restoration, a global effort to heal our ailing planet.
Since its creation in 1986, CLS has been developing integrated solutions using innovative space technologies to observe, study, understand and protect our planet, enabling policy makers to begin restoring ecosystems. We went straight to the source to find out how with Yann Bernard, Director of the Environment & Climate Business unit.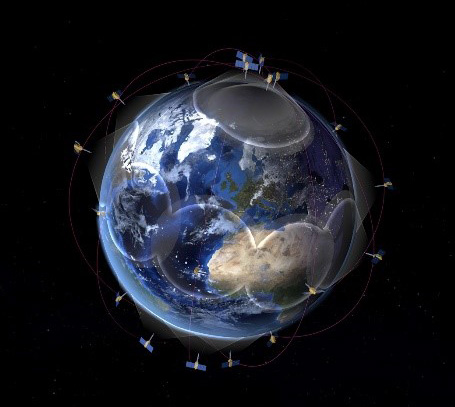 CLS has been tracking satellite-connected objects since before the invention of GPS. Along with the French Space Agency, and the creation of the Argos Satellite system, it could even be said that CLS invented the IoT way back in the 1980s connecting, at that time, hundreds of oceanographic platforms. In 2018, by creating its subsidiary Kinéis, CLS began enhancing and ensuring the future with the metamorphosis of the location and data collection system Argos, preparing a unique constellation of 25 nanosatellites carrying a new Generation of Argos payloads able to provide a brand-new connectivity with unprecedented capabilities.
CLS has continued to provide connectivity to the international community with an IoT dedicated to the environment and has become a world leader in Altimetry observing sea levels, currents, ice banks, rivers and even icebergs and publishing the latest data on mean sea level, the key indicator of global warming.
We met with Yann Bernard, Director of the Environment & Climate Business Unit for CLS Group to find out how this impressive amount of experience can help restore our ecosystems.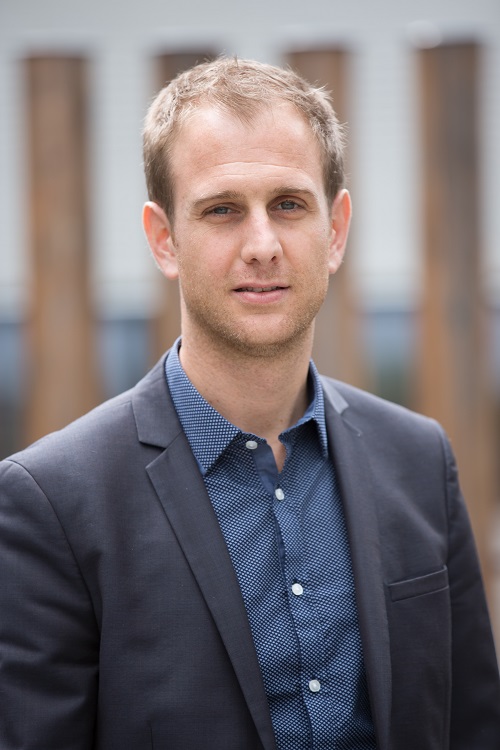 Yann Bernard
With a MSc degree in oceanographic sciences from the University of Bordeaux I (France) and another MSc degree in spatial technologies from University of Toulouse III, Mr. Yann Bernard has been managing CLS Group's Environment & Climate Business Unit since 2017 and is in charge of the strategy and business development of CLS services & offers related to Earth Observation, Oceanography, Hydrology, Climate and Biodiversity.
Thank you, Yann, for taking the time to meet with us today. As you know, the UN is launching the Decade on Ecosystem restoration. Restoring ecosystems seems like it would require a "hands-on" approach such as planting trees to restore forests, how can space help in such cases?
Of course, there is a physical approach needed to restore ecosystems. However, space can help do it efficiently and effectively. If we take your example of forests, planting trees is essential but first we need to identify areas in need. At CLS, we've been working closely with forest managers to locate, monitor and evaluate forest cover changes and, as part of the REDDAF project, we monitored 8 African countries using satellite images. Our teams were able to identify deforested areas as well as zones that were reforested and stabilized enabling national forest ministries to sustainably manage forests, something that can be applied to other countries.
So, could the same be said for Oceans & Seas?
Definitely! One of the biggest threats facing our oceans and seas today is plastic. Millions of tons of plastic enter our oceans and seas with devastating effects on animals such as seabirds and sea turtles. Teams at CLS have already begun developing solutions, helping countries such as Indonesia combat marine pollution with a program to see how marine plastic and other waste from rivers and large cities drifts, accumulates and is washed ashore in order to prioritize and optimize collection at sea and on land. We are now capable of providing a plastic drift simulation portal for research scientists so they can simulate and understand the periods and processes involved when plastic accumulates or is washed ashore. This portal will be a key tool for predicting volumes of waste likely to wash ashore and, more important still, identifying accumulation and dispersion points in rivers. Such a tool will be strategic in preventing future marine pollution.
Sounds like an amazing project! When we think of ecosystems, we think of interactions between living organisms such as plants, animals and people with their surroundings. This obviously includes nature, but it also includes human-made systems such as cities or farms. How can space help restore urban ecosystems?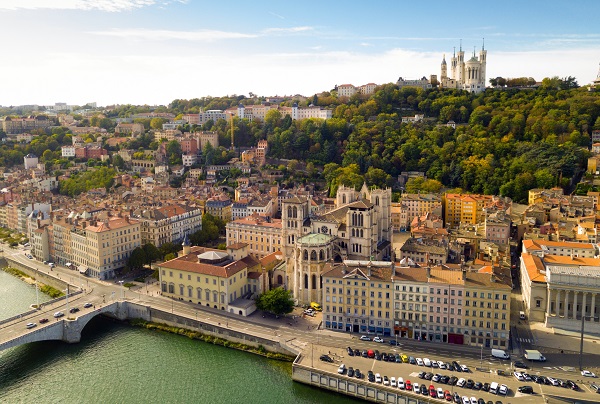 Restoring urban ecosystems requires awareness and commitment from both citizens and decision makers. For example, it's important for green spaces to be placed at the heart of urban planning. Some urban areas are already using space-based solutions to control expansion and limit impacts on biodiversity. One example is the greater Lyon area in France. Concerned about the well-being of the city, they launched a project to ensure that urban growth continues in harmony with nature. To do this they called CLS. As an expert in geographic databases, we were able to map and characterize Greater Lyon's vegetation in order to control its expansion all while respecting biodiversity. We developed new methods making it possible to see vegetation as well as generate 3D map products able to simulate urban heat islands, pollution dispersal and more.
It looks like there are some amazing solutions already available at CLS. Are there any new innovations on the horizon?
We have a few in the pipeline but we are always open. So, if anyone has a question, please, feel free to contact our teams so we can find a solution together.