Falls run dry
We all recall the terrible images released at the end of 2019, showing the Victoria Falls almost dry. Such images bear witness to the persistent drought in recent years in some areas, partly as a result of climate change and poor stewardship of one of our most important resources.
An invaluable resource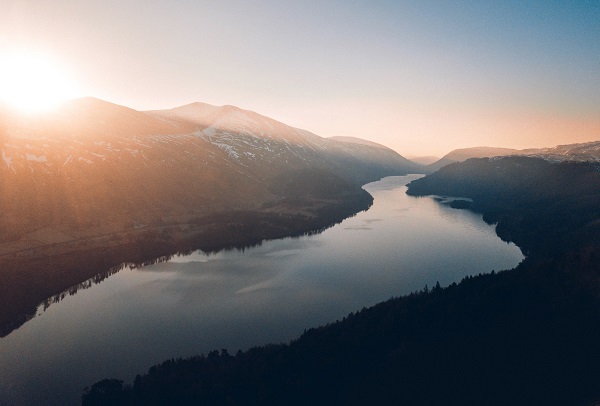 Management of water resources is one of the major challenges facing us in the 21st century. For more than 30 years, the CLS Group has been developing observation systems to help water planners make informed and wise decisions.
From space, but also from terrestrial data-collection systems, CLS is supporting citizens, industries and governments every day in their search for effective responses.
A challenge for society: managing water resources and associated risks
Water resources, infrastructure, natural hazards, climate change, and food security are all areas where CLS provides reliable and accurate data from in-situ and satellite observations adapted to each need, structure and issue.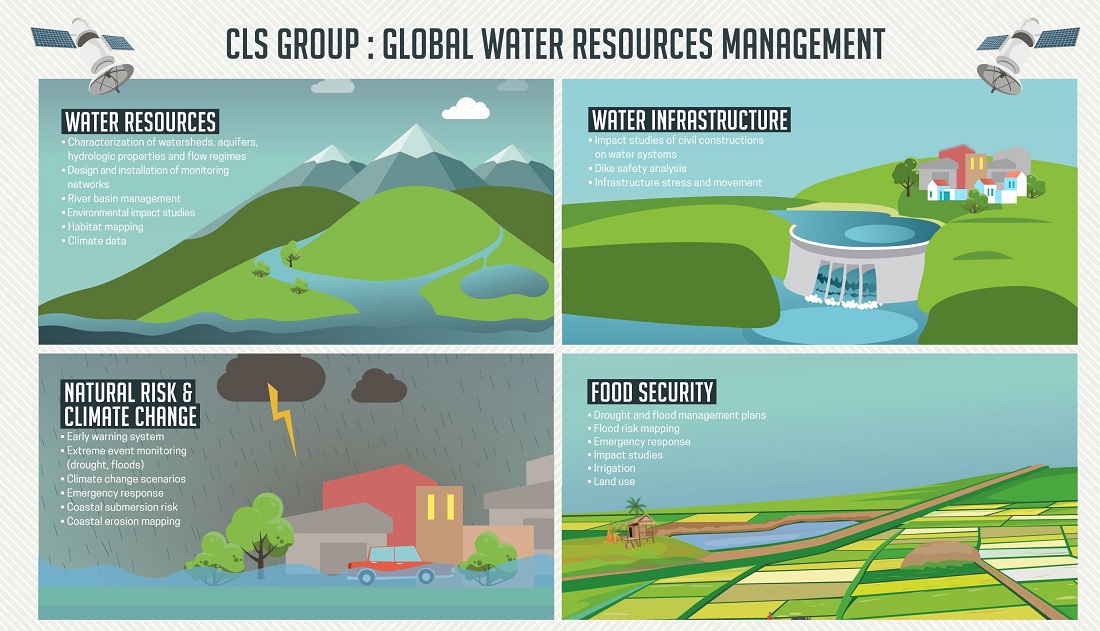 Satellites without borders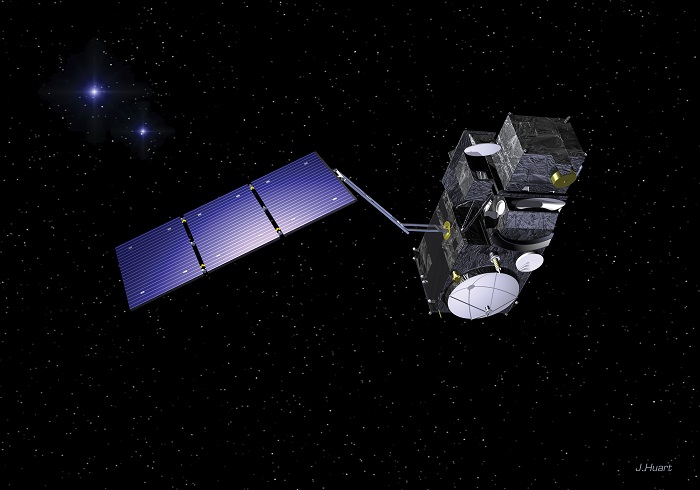 CLS is one of the world's leading experts in altimetry, that is, the measurement of ocean topography from satellite data. Since 2015, it has been leveraging this expertise to study and manage water. With a string of projects to its credit, it is building on its know-how in this field every day. Through projects like THEIA, Hydroweb, Copernicus Global Land, Copernicus Climate Change and the ESA CCI-Lakes project, CLS has established a fully operational hydrological monitoring capability over the last four years.
In 2015, the company was keeping track of 200 sites, in 2017 it added more than 250, and a further 1,000 in 2018, and today more than 10,000 sites are observed from space by CLS's employees at its headquarters in Toulouse. For each observation, the height, and sometimes the volume and flow are measured in near-real time. The next step on which CLS is working hard is the forecasting of extreme events. Anticipating floods and warning people in time remains the CNES subsidiary's next objective.
Discover a tracking program of plastic bottles in India