The SIRS teams are pleased to inform you that since January 1st, 2021 their company has merged with its parent company CLS, a subsidiary of CNES (The French Space Agency). CLS' mission is to develop solutions to study and protect our planet and sustainably manage our resources and territories.
In this context, SIRS' activities are at the heart of CLS' Earth and Hydrology activities, dedicated to environmental applications relating to continental surfaces: Land Use Mapping, Agriculture, Forestry, Urban Planning, Continental Hydrology, Risks, etc.
This planned merger will significantly strengthen the capabilities of the SIRS teams.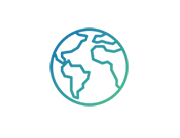 By integrating a company of 800 people spread over 30 sites around the world, SIRS joins a solid and dynamic international group. Thanks to its network, infrastructure and financial capacity, the SIRS' team, now CLS, are now more than ever able to support you in your strategic projects, including the largest ones, from the upstream phases through to operational implementation.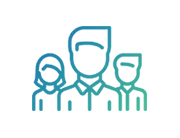 Your contacts and their telephone numbers remain the same. For emails you should use the following structure: firstnameinitiallastname@groupcls.com. For instance, Sylvie Boitelle's email is sboitelle@groupcls.com.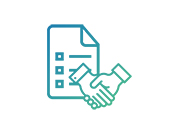 From now on, all our communication will be issued in the name of CLS (answers to calls for tenders, invoices, regular mails, etc.).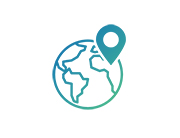 As part of the merger, your correspondents, as well as all the teams you usually work with, now welcome you at 61 rue de la Cimaise Bâtiment C 59 650 VILLENEUVE D'ASCQ FRANCE close to our previous site, in a new building of more than 1100 m2 adapted to the reinforced ambition born from this merger where we hope to have the pleasure of welcoming you soon.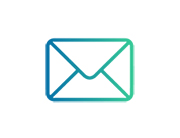 If you have any questions, please do not hesitate to contact us:
We thank you for the trust you have always had in us. We remain, of course, at your disposal, more committed than ever, to support you in your current and future projects.
See you soon
SIRS and CLS teams
Contact
Collecte Localisation Satellites (CLS)
CLS is a global company and pioneer provider of monitoring and surveillance solutions for the Earth, created in 1986. We are subsidiary of the French Space Agency (CNES) and CNP, an investment firm. Our mission is to create innovative space-based solutions to understand and protect our planet and to manage its resources sustainably. CLS employs 800 people at our headquarters in Toulouse (France) and in 30 other sites around the world.
The company works in five strategic markets: sustainable fisheries management, environmental monitoring, maritime surveillance, fleet management, and energy & mining. CLS processes data from 100,000 transponders per month (such as drifting buoys, animal tags, VMS transponders, & LRIT tracking) and observes the oceans and inland waters (more than 20 instruments onboard satellites daily deliver information to CLS on the world's seas and oceans). In addition, we monitor land and sea activities by satellite (nearly 10,000 radar images and several hundred drone flights are processed each year). The CLS Group had revenue of nearly 140 million Euros in 2020. Committed to a sustainable planet, the company works every day for the Earth, from Space.
CNES (Centre National d'Études Spatiales) is the government agency responsible for shaping and implementing French space policy in Europe. It designs and puts satellites into orbit and invents the space systems of tomorrow; it promotes the emergence of new services useful in everyday life. Founded in 1961, CNES has developed major space projects, launchers, and satellites and is the industry's natural partner for promoting innovation.
The agency has nearly 2,500 employees passionate about space and its infinite, innovative fields of application. They work in five areas: the Ariane project, science, observation, telecommunications, and defense. CNES is a major player in technological innovation, economic development, and France's industrial policy. It also forges scientific partnerships and is involved in many international cooperative endeavors. France, represented by CNES, is the main contributor to the European Space Agency (ESA).
CNP is an investment firm founded by Mr. Albert Frère and exclusively managed by the Frère family. CNP invests its permanent capital for control or joint-control of European industry leaders and acts as an active partner to drive sustainable value creation alongside the founders, management and families it associates with. Together with GBL, CNP is one of the 2 pillars of Groupe Frère that manages net assets of approximately € 5.5Bn.