With more than 11 million km² of Exclusive Economic Zone, France, having the world's second largest maritime area, must meet challenges on all the world's seas in order to guarantee the sovereignty of its waters and ensure the safety of its nationals and resources. The fight against illegal fishing, illicit trafficking, protection and security of shipping lanes, pollution control, search and rescue on the high seas are all missions carried out on a daily basis by the French Navy.
How do we fulfill such a mission?
To provide its maritime surveillance service by satellite, the French Navy now calls on CLS, a subsidiary of CNES (French Space Agency) and CNP, which has deployed an unprecedented system based on multi-sensor satellite data as part of its TRIMARAN III services.
No fewer than 300 satellites are now available to the French Navy to monitor and ensure the safety of activities at sea: a first!
By combining satellite imagery, ship identification data (satellite and terrestrial AIS), satellite RF detections, a commercial database and new information technologies (Machine Learning and Artificial Intelligence), CLS is equipping the French Navy with one of the most advanced systems of the world, offering near real-time coverage and surveillance of maritime areas.
Together, CLS and the French Navy are writing a new chapter in maritime surveillance and information awareness.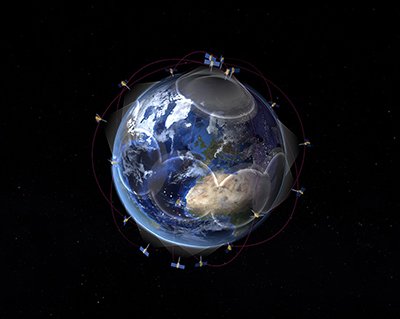 A unique GIS platform for the control and analysis of maritime information
The service provided by CLS complements the range of resources already deployed by the French Navy and is directly integrated into its operational activities.
The service, which runs from 2021 to 2025, will increase the effectiveness of operations related to the French government's action at sea (State's action at sea, 'Action de l'Etat en Mer'-AEM) and the maritime homeland defense of the territory (maritime defense of the territory, 'Défense maritime du territoire' -DMT) on all the world's oceans.
At any time of the day or night, the MAS solution will enable Navy users to obtain near-real-time information on the entire globe (ship positions, ship detection and identification, navigation history, etc.).
In addition, CLS teams with expertise in maritime intelligence and satellite data analysis will provide detailed analysis reports on demand, offering additional expertise in support of maritime operations.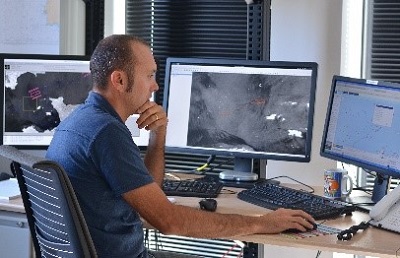 A complementary analysis service
The TRIMARAN III service opens up a new field of possibility: a unique platform combining a query creation portal and a maritime situation analysis tool, access to new analysis services (e.g., monitoring maritime activities in polar zones), access to new radar and optical satellite imagery constellations, and integration of new innovative data sources (RF detection, etc.).
This is a real challenge, both operationally and technically, for which the various CLS business teams are fully mobilized.
A strategic partnership with Preligens, the French specialists in artificial intelligence and geo-spatial analysis

In order to go even further in the integration of innovative techniques, and thus increase the efficiency of the state's action at sea, CLS will rely on its strategic partner Preligens (ex-Earthcube), a French specialist in artificial intelligence and geospatial data analysis.
Testimonials
Emmanuel, Frigate Captain:  
"The contemporary world is characterized by a very large mass of data to be exploited. This is why a phase of synthesis (correlation) and analysis is essential to obtain useful information. In the maritime domain in general and in naval operations in particular, accurate and up-to-date information remains difficult to obtain. Supplemented by other sources (e.g. space imagery), AIS data contributes to our need for knowledge and anticipation. In this context, we are following with great interest the development of the TRIMARAN III service, especially its ability to correlate information of different kinds. We have recently conducted several experiments, which have allowed us to evaluate CLS services. These experiments have been promising and have allowed us to understand the qualities and areas for improvement.  We remain convinced that part of the success relies on the ability to correlate data from various sensors. The last query showed that using the new TRIMARAN III portal was intuitive."
Nadia MAAREF, Directror of Maritime Security Applications at CLS:  
"30 years of close collaboration with international maritime authorities and actors have enabled us to be a recognized player for maritime surveillance and security. Our teams have been able to draw on this expertise to develop cutting-edge solutions based on behavioral analysis algorithms to provide tools that guarantee reliable, integrated and secure information. We are extremely proud today to support the French Navy in its sovereign missions."