Surveillance of maritime and terrestrial activities by radar
RADAR, helping to protect the planet by means of satellite monitoring tools
Conventional coastal monitoring tools can only cover a certain area, and certain zones are not equipped with such tools. As such, when the areas of interest are remote, vast or difficult to access, satellite-based radars can extend maritime monitoring systems and enable systematic monitoring of a site. .
Satellites such as Radarsat-2, TerraSAR-X, COSMO SkyMed, and soon Sentinel-1, cover the entire surface of the globe for maritime surveillance. Equipped with powerful synthetic aperture radar (SAR) imagers, they capture images of the Earth day and night, regardless of weather conditions. These satellites are particularly suited to remote detection, and make it possible to monitor large areas of interest covering several hundred kilometers, with up to 1-metre resolution.
CLS has been an operator and provider of value-added services based on radar technology for nearly 15 years. As a pioneer in satellite-based radar monitoring services, whether for land or sea, CLS uses its operational capabilities to implement such monitoring systems. Our teams of experienced analysts and operations engineers are trained to process the data and provide information to support decision-making. CLS guarantees the highest level of service availability for the systems it operates.
CLS is also commissioned by the major space agencies to carry out quality control, calibration and validation activities for high-resolution satellite radar images, such as those to be produced by the future Sentinel-1 constellation.
On request, CLS manages the deployment of a complete system on its customers' sites: from the installation of a receiving station and the provision of high value-added services to maintaining the system in operational condition, even in the most remote areas.
Recommendations for instrument design
CLS acquires, processes, and enhances almost 15 000 radar images images each year from around the world to provide a wide range of services meeting the needs of diverse sectors of activity. Thanks to the close relationship between CLS's scientific, operational and commercial teams and the large community of users, the company has developed in-depth knowledge of radar systems and the benefits they provide. Drawing on this experience, the radar imaging experts from CLS's Radar Applications Department (for maritime applications) and from the company's subsidiary ALTAMIRA INFORMATION for terrestrial applications work closely with international space agencies to develop new processing systems to add value to existing Earth observation missions and to optimize instruments for future satellite missions, such as Sentinel-1.

Terrestrial network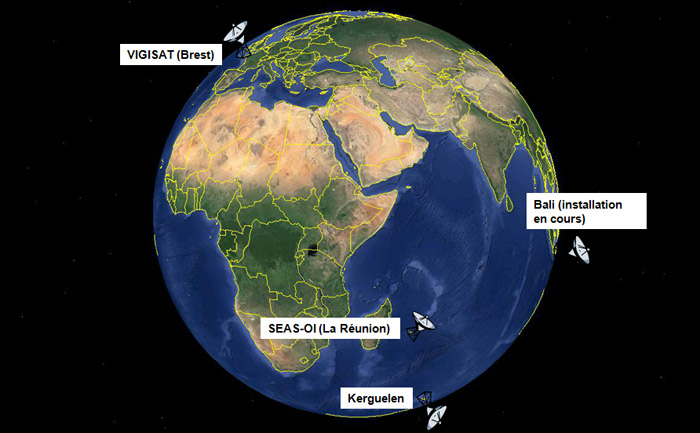 CLS installed its VIGISAT station at Brest.
The station has an acquisition system with an X-band receiving antenna protected by a radome, an efficient processing and archiving/cataloguing center and a 24/7 operational satellite-image analysis center with experienced analysts.
The VIGISAT station acquires, processes, analyses and interprets images from the Canadian satellite RADARSAT-2. VIGISAT is open-ended. Depending on requirements, it can integrate new high-resolution radar (e.g. Sentinel 1) and optical satellite imaging missions
VIGISAT can acquire satellite radar images in near real time in a visibility circle with a radius of 2,500 km from Brest (from Greenland in the north to the Canary Islands in the south, and from the Azores in the west to the Black Sea in the east).
CLS know-how for the installation, exploitation and operation of the VIGISAT and Kerguelen stations is widely recongised, which is why the Regional Council of Reunion Island chose CLS to install the SEAS-OI station. In addition, the Indonesian government has commissioned CLS to install a high-resolution radar image acquisition station as part of the INDESO project for managing and developing Indonesian marine resources.
CLS has preferential access to these 4 sites in France, Reunion Island, Indonesia and the Kerguelen Islands. Consequently, CLS can provide real-time radar monitoring of the Indian Ocean and Europe.
Operations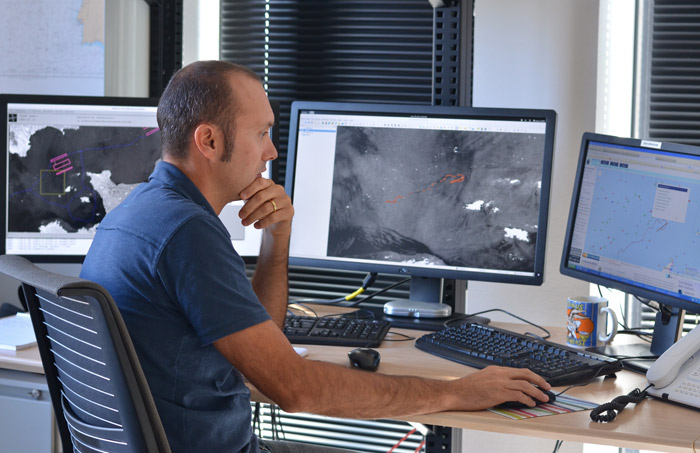 The direct satellite radar-image receiving station in Brest is coupled with an operations center that analyses satellite images in real-time. The center operates continually throughout the year with teams of experienced analysts. The CLS operational radar teams supervise the production of nearly 15,000 radar images a year, acquired from the network of receiving antennas and processed through the production systems developed and validated by CLS.

Calibration / validation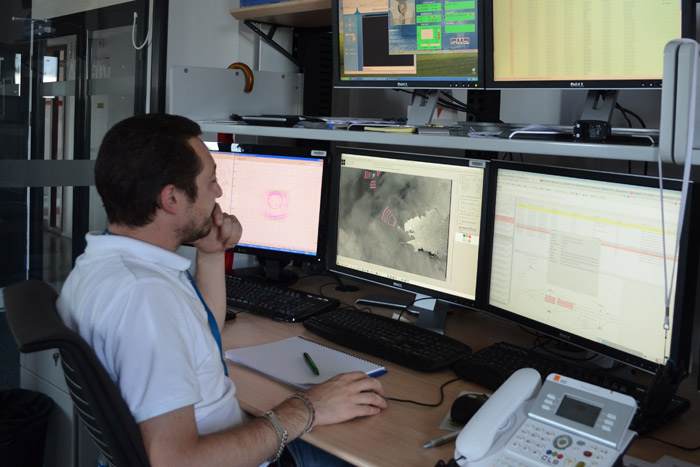 The VIGISAT engineers and analysts work constantly to improve the processing systems. Since the 2000s, quality control, calibration, validation and integration of data in software delivering operational services has been a key priority at CLS.