On November 23, 2020, CLS signed an historic contract with the Indonesian Agency for Meteorology, Climatology, and Geophysics (BMKG) for a project named MMS for Maritime Meteorological System aiming to strengthen its marine meteorological capabilities.
This unique project consists in deploying more than 200 oceanographic instruments at sea and in providing Indonesia with the latest generation of high performance computing capacity center for the acquisition, modelization and analysis of the data to provide the most accurate marine weather.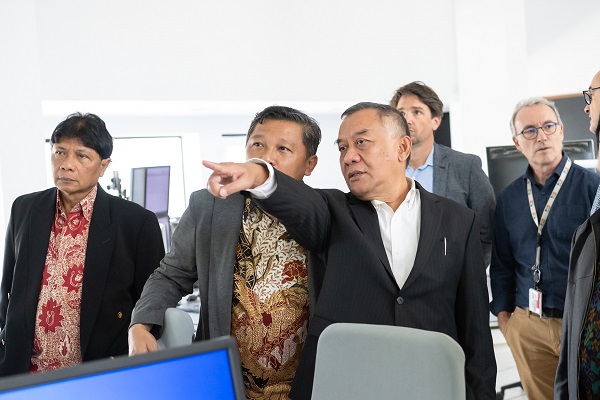 This week, CLS and its partners welcomed the members of a BMKG delegation for a special steering committee.
CLS would like to warmly thank the delegation for their presence:
Ms. Dwikorita Karnawati: Head of The Agency for Meteorology, Climatology, and Geophysics (BMKG)
Dwi Budi Sutrisno: Executive Secretary
Guswanto: Deputy Head for Meteorology
Yunus Swarinoto

: Project Director for Strengthening BMKG Climate & Weather Service Capacity

Eko Prasetyo: Head of Centre for Marine Meteorology
Achmad Fachri Radjab: Head of Centre for Public Weather Services
NELLY florida RIAMA

: Head of Education and Training Center

Andri Ramdhani

: Coordinator for Marine Meteorology Information

Agie Wandala Putra

: Sub Coordinator for Weather Early Warning
To make this project a success, CLS raised a consortium of international experts.
Thank you all for your investment in the project: Meteo France International (MFI), Bull(Atos), nke Instrumentation, OTT HydroMet, Sterela, Codar, PT. CLS Argos Indonesia, PROOCEANO, Woods Hole Group, Inc., PT Sinar Baru Maritim and Baron Weather.