The salon nautique opened on December 8 Porte de Versailles. More than 800 exhibitors are presented until Sunday 16th.
This great gathering of the nautical is the inevitable event of the maritime world.
In this context, CNES, the French Space Agency, invites you to a round table on Wednesday, December 12 from 15h to 17h on the theme "Space as a service for the maritime community."
This round table will address both the technological aspects of the relationship between Space and Sea and the services that derive from it today : monitoring of the marine environment and of course, safeguarding the safety of seafarers, especially boaters and long-distance mariners.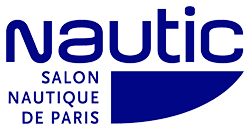 In the program:
15h – 16h Round Table n ° 1: Autonomous Ships, Marine Drones and Submarines
General introduction: Frédéric Moncany, president of the Cluster Maritime technology for the maritime economy
The challenges of space and maritime cooperation: Frédéric Adragna / CNES
Autonomous vessels: Awa Sam – Sup Marine
Marine Drones and Submarines: Thierry Gousset – Kopadia
Issues and challenges of localization and positioning, the CNES Aligna platform: Eric Brel – CNES
Issues and challenges of communication means: Denis Baron – CNES
16h – 17h Round Table n ° 2: The panoply of space solutions for sailors
Ocean racing under high surveillance: Franck Mercier-CLS
Science and Environment: Franck Mercier – CLS; Florent Violain – E-Odyn
Safety and Action State at Sea: Florence Wagner – SG Sea
IoT at sea: Vincent Dufour – Air2Sea; Marc Leminh – Kinéis
Help for navigators: Olivier Pronier – Airbus; Marcel Van Triest – Banque Populaire router: Ocean Finder